The snow started falling before dawn on February 11, 2010 and it didn't stop until the following morning. When it was finished the Dallas Fort Worth area received a record amount, 12.5 inches of snow. Below are a few images I captured from this momentous event.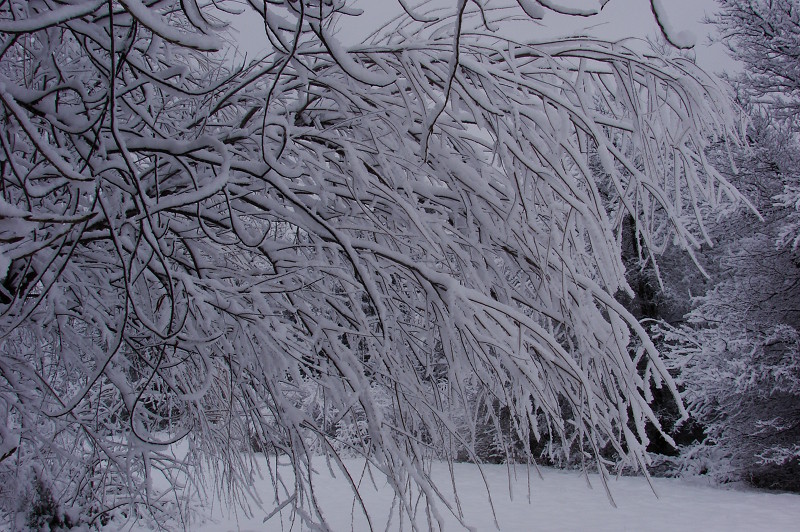 Snow clinging onto branches of a tree.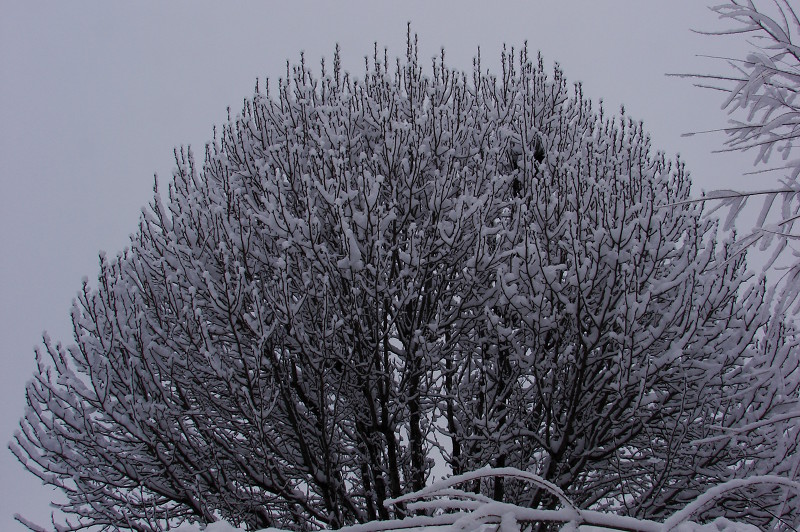 Snow clinging to the branches of a Bradford Pear tree.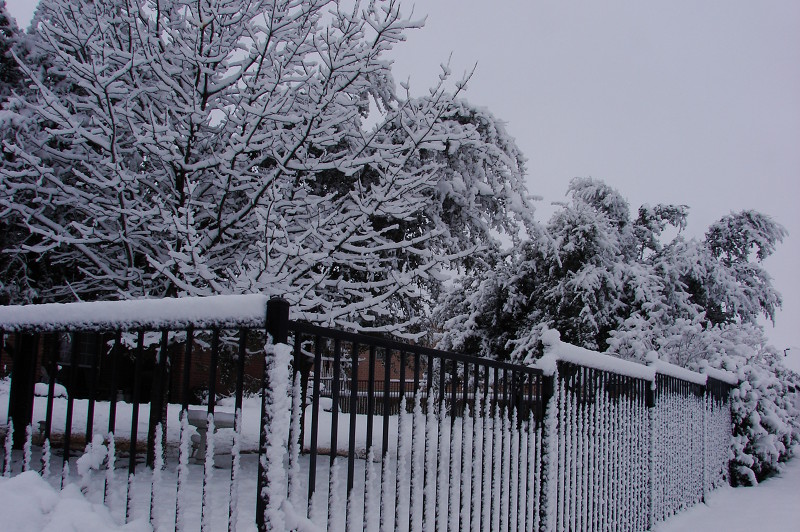 Snow on a wrought iron fence and trees.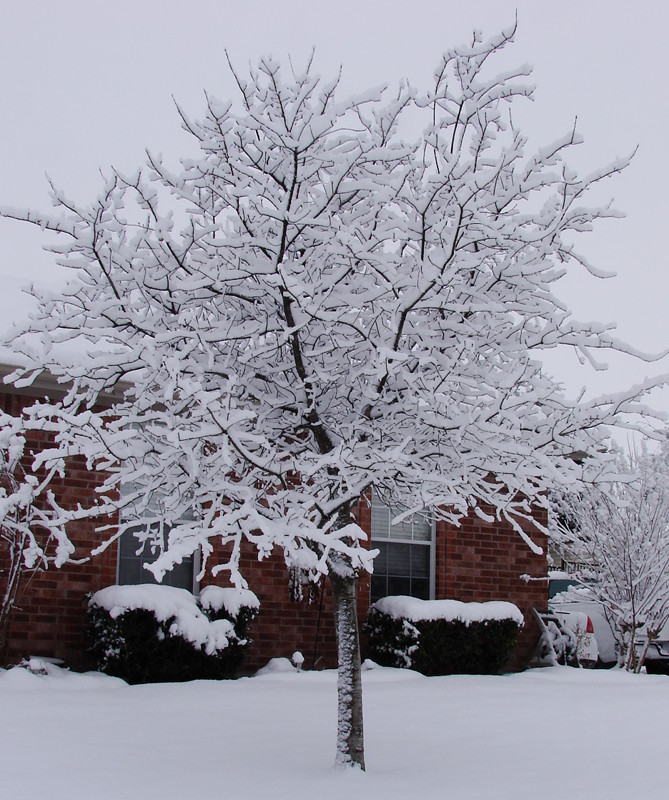 Finally, I'll conclude this post with three web cam videos chronicling the snowfall on February 11th and 12th, and the melt on the 13th.
Snowfall on Thursday, February 11, 2010

Starting to melt on Friday, February 12, 2010

More melting on Saturady, February 13, 2010